Following the success of the inaugural SHOUT LONDON last year, the mental health film and arts festival from Ashford Place is to return this week.
The second SHOUT LONDON will take place on Tuesday 10 and Wednesday 11 October, coinciding with World Mental Health Day and be held at The Kiln Cinema, Kilburn High Road on Day 1 and The Crown Hotel, Cricklewood on Day 2.
Ashford Place held their first mental health and arts festival SHOUT LONDON in October last year with Eastenders star Michelle Collins, who has long been an Ashford Place patron, and presenter, model and actress Gail Porter two of the big names to take part.
The emphasis of this year's Festival will be neurodiversity.
This year's Festival Presenter will be Peter Curran, the Irish BBC Radio 4 broadcaster, writer and documentary maker.
Peter has produced and directed many UK projects on Irish history, language and culture for institutions such as The Imperial War Museum and the BBC, including The Past is a Foreign Country, Collecting the Troubles, The Hidden History of Irish Place Names.
He is co-host of the BBC Sounds comedy podcast, Bunk Bed.
Actress, singer, dancer and writer Maria McAteer will open the festival at the Kiln with a performance from her one woman show The Guinness Girl, accompanied by Alice Beadle on the violin.
The opening film will be the world premiere of the hard hitting documentary by Ben Akers, Our Kids Our Lives.
In the feature-length documentary Ben talks to parents, kids and experts looking for solutions on how we can help kids become mentally strong. He tries to discover what we can do to help our next generation who suffer from body image, self harm and societal pressures in our expanding digital world.
Recovery campaigner Maddie Kitchen FRSA of Sobriety Films will be screening the short film Say Something which follows a teenager's journey from active addiction to recovery.
There will be poetry by Wendy Young and Ronald Amaze as well as performances by singer songwriter Sacha Wood who will be singing some of her own compositions. Her songs deal with mental health, using playful lyrics and nostalgic music to evoke experiences of depression and dissociation. Her latest album, Catharsis, centres on the healing power of music as a space for vulnerability, connection and transformation. Sacha is also a volunteer with Unreal UK, a charity for those living with DPDR (Depersonalisation and Derealisation Disorder).
Both Sacha and Maria will be talking about their lived experience with DPDR.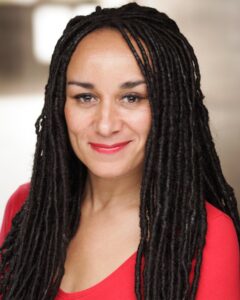 On day 2 at The Crown Cricklewood the lively performances, screenings and Q&As will continue with the addition of an art and poetry display. Short films Disordered and Control, both covering the subject of eating disorders will be screened and discussed with eating disorder nurse and founder of the Charity Personalised Eating Disorder Support, Mandy Scott.
There will be poetry by Janet Reeve and Joshua Nunn as well as a screening of Shells without Echo by Yasmine Nicholas, the multimedia artist who will also be displaying her art.
The final screening of the day will be Talk it Out, the music video by Neil Avery and Nigel Planer which will be followed by a discussion on neurodiversity with Neil and mental health campaigner, Jon Salmon.
The final singing and musical performance will be by Sean Kaluarachichi on the acoustic guitar.
As with last year, SHOUT LONDON will see Ashford Place collaborating with mental health campaigner Jon Salmon and WHAT'S GOING ON IN YOUR HEAD? whose mission is to explore the secret inner workings of the mind through live performance and discussion.
The ticketed, free-to-attend event for over 18s encompasses film, music, theatre, dance and poetry.
Ashford Place CEO Danny Maher, who has worked closely with festival director Carey Fitzgerald in developing SHOUT LONDON, highlighted the success of the inaugural Event.
Maher said: "We are realising our long-term plan of building SHOUT LONDON into one of the most diverse cultural annual events in the calendar. By engaging with communities, the festival celebrates the artistic expression of people with experience of mental health issues, exploring the relationship between creativity and the mind, while promoting positive mental health and well-being.'"
Carey Fitzgerald added: "One of the biggest compliments from last year's SHOUT LONDON was when members of the audience asked us how many years the festival had been running, which was the biggest compliment for year one. Combining the subject of mental health with expression through the arts made total sense as everyone was so comfortable in discussing their experiences."
Shout London will take place on Tuesday 10th October 2023 from 3pm until 8.30pm at The Kiln in Kilburn High Road and on Wednesday 11th October 2023 from 2pm until 6pm at The Crown London, Cricklewood Broadway.