07/02/2023
Kate Perry told David Hennessy about taking her award-winning short film to the states and when teenagers saw the up side of bombs going off because they could get cheap clothes in bomb damage sales.
A London-based Derry writer and actor is taking her multi award-winning short film Ruthless to San Francisco.
Kate Perry has written numerous radio plays for RTE, BBC NI and BBC Radio 4 including a series on Woman's Hour.
Olivier award winners Tamsin Greig and Conleth Hill have read her work on BBC Radio 4.
Her one-woman show, The Very Perry Show has toured to popular and critical acclaim at The Edinburgh Fringe Festival, UK, Ireland and US winning the Best Comedy Show award at The United Solo Theater Festival in New York.
The T Rex- inspired Ruthless (that is written by Kate but she doesn't appear in) is a tale of music and grief and will screen at the Mostly British Film Festival in San Francisco where it will serve as a curtain raiser to If These Walls Could Sing, the new documentary about Abbey Road studios that Kate happens to walk past every day.
Ruthless is the story of ten-year-old PJ and his father who live in a high rise flat in 1970s Northern in a time when only the music of T Rex drowned out the noise of the bombs and armoured cars.
PJ misses his mother, as does his father.
The child sets his heart set on T Rex's new album Electric Warrior but the problem is he's skint and his father is on the dole.
PJ decides he can get the £2 from selling his father's old prosthetic limb but- as the limb holds memories of his mother- can he really do that?
Ruthless has won 17 awards globally in BAFTA/BIFA/IFTA qualifying festivals in Ireland, UK, Canada, USA, Russia and Ecuador.
Kate told The Irish World: "The film really is about the father/ son relationship and how music is so powerful."
The film was originally commissioned as a radio play for BBC Northern Ireland and Kate instinctively knew that it was a story meant for the screen.
Ruthless was funded by Northern Ireland Screen.
"The remit was, 'under your bed'.
"They commissioned writers to write something that explores memories or stories or things that you stash under your bed.
"I came up with idea that it would be a prosthetic leg under a bed, what would happen if you found a prosthetic leg under a bed?
"I wondered where that idea of finding a prosthetic leg would take me and from there I started to develop the idea about the boy, he finds the leg, the meaning of the leg to his father and then a friend of mine gave me the idea of using T Rex music and then I developed it from there."
Like PJ in the film, Kate was a big fan of T Rex.
"It was all over Top of the Pops when I was a kid in Northern Ireland and he (Marc Bolan) was a big splash of colour against the back dop of the troubles going on.
"It was a welcome scene to see something like T Rex exploding onto the screen, as opposed to the explosions that were going on just outside the door."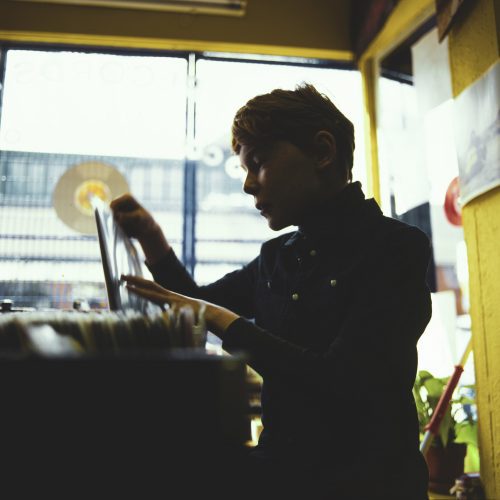 The success of the film relies on the performance of its young star, Jay Lowey who plays PJ.
"He was incredible.
"He was just a kid on set too. He did his lines and the next thing he'd be saying, 'Can I go to the sweet shop?'
"He was so un-actorly and I suppose that's why everybody liked him so much.
"He was absolutely perfect for what we were looking for so we were all delighted with him.
"He had that essence of what we were looking for the kind of innocence and empathy and cheekiness all in one.
"He was lovely to work with, an absolute joy."
While Ruthless is not primarily concerned with the troubles, they are always present.
The film contains one scene where PJ- a young lad going about his business- is stopped by soldiers and searched.
"He knows what his place is in that society.
"I just put that scene in there obviously to show the troubles but the film wasn't about that, it was about the father and son but obviously this was the hinterland they were living in."
A touching exchange follows when, realising PJ is no threat to anybody, the soldier asks who his favourite player is. The answer comes back Georgie Best.
"I also put a moment in there between the soldier and the young boy about Manchester United to show everybody's human as well."
Ruthless is reminiscent of Derry Girls in that it is a family tale set against the back drop of the Northern Irish troubles.
"You have a very black sense of humour in the north, it's like when they talk about Doherty's butchers being blown up and you just go, 'Oh well, somebody didn't like sausages'.
"There's these horrendous things happening but we tend to make light of them because that's your everyday life.
"I remember being in Derry and a bomb went off and the tables were shaking and as a teenager the first thing in our minds was, 'Oh, there's going to be a bomb damage sale in Woolworths'.
"The next day you could go down and buy a smoky jumper for 50p and then you just went home and washed it, it was as good as new.
"So we were going, 'Oh yeah, there's going to be a sale'. Not going, Oh my God'.
"But that's through a teenager's eyes, like in Derry Girls, the same with PJ in this film it's all through his eyes, a child's eyes."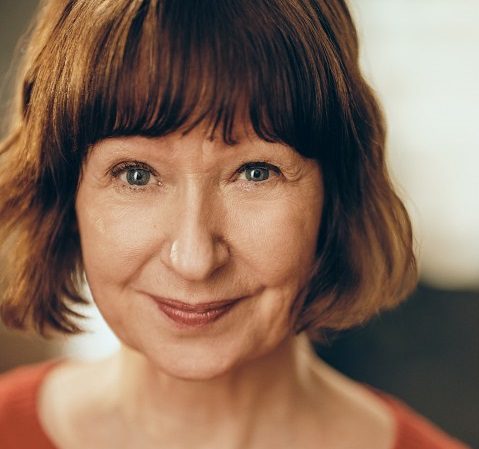 What do you think of Derry Girls and what it's done for Derry? "I think it's amazing.
"The last time I was in Derry it was great to see people getting their pictures taken beside the Derry Girls mural instead of a political mural.
"I think it's brought a lot of business to the town.
"It has put Derry on the map again as a great place to visit.
"There is a lot of culture in Derry and a lot of great people have come out of Derry.
"I love Derry Girls, I actually auditioned for it.
"I auditioned twice for it.
"I auditioned to play the mother and I auditioned to play a teacher.
"I love the show, absolutely love it.
"The writing is cracking, the performances, it's top notch. It really is."
Kate auditioned to play the matriarch Mary who would go on to be portrayed by Tara Lynne O'Neill. She has no problem admitting she was the best woman for the role.
"Having seen the TV series, the woman who plays the mother is absolutely brilliant. She was certainly right for the part.
"I know the actress who got the other part too.
"She was great, that's just the life of an actor.
"If you don't get it, you don't get it for a very good reason."
Born in Dungannon, Co. Tyrone, Kate and her family would move to Derry before moving to England. She would grow up in Corby, Northamptonshire from the age of ten to sixteen before the family moved back.
"We left Ireland to get away from the troubles and then we went back again.
"Things had settled down when I got back again when I was sixteen but then I left when I was 18 to live in South Africa and then the states for quite a long time."
Kate is no stranger to San Francisco, having lived there for 14 years. She worked at The Fort Mason Centre and first started performing her comedy shows at The Marsh on Valencia Street.
Her trip to attend the festival is funded by Culture Ireland, while Green Ray Film Agency are promoting the film.
"I'm really looking forward to it because I think the festival has been going for about 15 years and I believe this is the only short film that they have shown.
"They took an interest in it because of the music elements in it.
"They thought it would be a nice  little segue into the documentary about Abbey Road.
"I was delighted.
"I actually do live behind Abbey Road studios
"I cross that Abbey Road every single day of my life to go into London so it's a nice little coincidence that this documentary is getting made about Abbey Road studios and my film now is a prelude to it."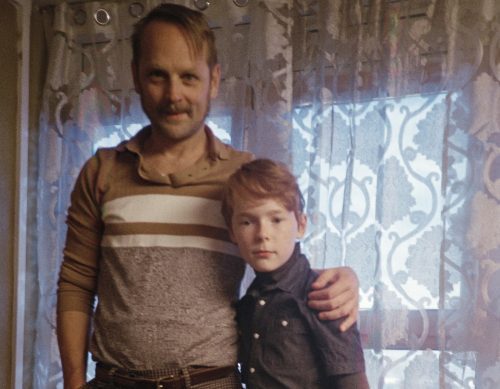 Kate has long been based in London.
"I've been here about 11 years.
"I love London, there are lots of opportunities and it has served me well since I have been here so I'm very happy living in London.
"It's only a plane ride away to get back home."
Kate has recently appeared in Hope Street and Ted Lasso.
"Oh my God, I loved it," she says of appearing on the latter.
"I got to meet Jason Sudeikis.
"I'm a huge fan of Saturday Night Live so when I met him I was like, 'Oh my God, I can't believe I'm actually standing on the set of Ted Lasso'.
"That was a great experience."
Are there any plans to develop Ruthless for a longer form? "No, people have asked me that because they love the film so much.
"It's won 17 awards, 25 nominations and we're really happy with it.
"It's still on the festival circuit so it could be more.
"As far as I'm concerned, it's been great. It's wonderful to have it on my CV but I've moved on to other projects now."
The Mostly British Film Festival runs 9- 16 February in San Francisco and Ruthless screens there on 14 February. For more information, click here.