04/02/2023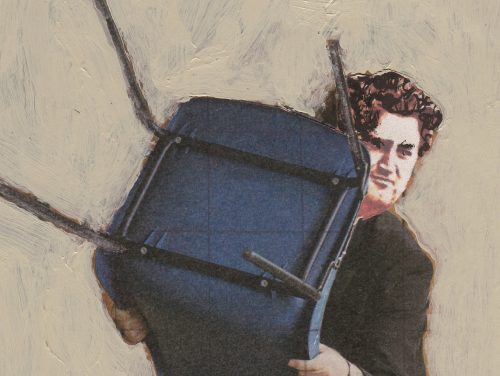 John Merrigan of Fatdan Productions told David Hennessy about their new play that tells the story of Brendan Behan in a way that it has never been related before.
A new play about the life of Brendan Behan is set to be read at the Irish Cultural Centre on the eve of the centenary of his birth.
The musical Brendan – Son of Dublin explores the turbulent life of the poet and playwright.
Behan rose from Dublin's working class to see his plays performed in the West End and on Broadway but died tragically young aged just 41 in 1964.
His story is now brought to life by husband-and-wife writing team John Merrigan and Danielle Morgan and directed by veteran theatre-maker and visiting Professor at Arts University Bournemouth, Pamela Howard OBE.
Daragh O'Malley, well known from Sharpe with Sean Beane as well as Withnail and I and The Long Good Friday- will play the writer of pieces such The Quare Fellow, Borstal Boy and The Hostage, in the title role, while Janet Behan, a niece of Brenan's) plays Joan Littlewood.
Brendan- Son of Dublin is the third musical/drama project by Sussex-based writers John Merrigan and Danielle Morgan following The Story of Love in the Harbour about heroes of the Royal Flying Corps in WW1, and Vengeance which was about the final years of the life of Oscar Wilde and also came to the ICC last year.
John, who writes the book, is from Raheny in Dublin. Danielle, who does the music, was born in London with strong Irish connections.
John Merrigan told The Irish World: "We think The ICC's a great place to have the first performance of Brendan- Son of Dublin.
"I think it's going to be a very exciting year in terms of discussion and interest in Brendan Behan.
"I think he needs to be out there. His work, his life and his legacy all needs to be put back on the table and I think there's no better time to do that in this centenary year of his birth."
Asked about the inspiration for the piece, John says: "There's a long history of Irish playwrights leaving Ireland and making their way on the international stage.
"They all left Ireland, everyone from Oscar Wilde and Yeats, Beckett, Joyce, and so on.
"They all have this curious relationship with Ireland so that was one inspiration, and then the second one was some of them were sadly cut off in their prime.
"We had done a project last year. It was about the life of Oscar Wilde- and he was 46 when he passed away- And then very quickly, Brandan Behan fell into view, given that he was 41 when he passed away.
"When you start exploring his story, you just get drawn and drawn into it.
"So very quickly, after the success we had with Oscar, we said, 'This is another man that we'd really like to turn our attention to'.
"And then, of course, it just mushroomed and mushroomed and we never thought the thing would develop in such a way as it has."
And The Irish World got to see (or hear) it develop in real time as while we were on the phone speaking to John, Daragh O'Malley confirmed his participation.
"Daragh has just sent me a Whatsapp right now as we're talking and he's just confirmed that he's our Brendan.
"We are absolutely delighted.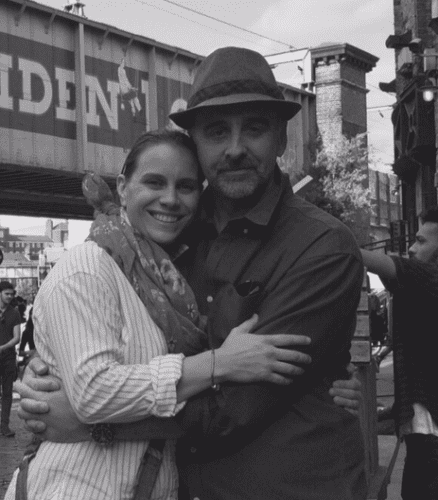 "We made contact with Janet Behan who's Brendan Behan's actual niece.
"She's come on board and that's opened up some very interesting discussions with her, but it's also brought an immediacy, a kind of a connection through the family.
"And she's been cast in the role of Joan Littlewood and Joan Littlewood was a very, very important figure in the story of Brendan insofar as, when he was moderately successful with his first play, The Quare Fellow, he had the opportunity to take that to London, and he connected with Joan who was running the Theatre Workshop in Stratford East.
"That place had a reputation for putting on brave new work, and interesting new work with a social message.
"Joan took Brendan's play and his work and an incredible partnership developed between Joan and Brendan who were strong characters and who found a way to blend their skills and their work together. And that took them all over the world. They ended up in New York on Broadway as well.
"So this whole journey, having Darragh and Janet on board has been fantastic."
The cast is completed by veteran actor Jack Klaff, and acclaimed supporting cast of Ann Marcusson, John Newcombe and Ross Scarfield.
"And then we have other wonderful cast.
"We have an amazing cast to do the reading on the eve of Brendan's centenary, so we couldn't be more excited and more passionate about the whole project
"There's a number of things very important to us in terms of how we present our work.
"The first is we have to do our research, it's really important that we try and get the facts right.
"There's been endless amounts of research.
"The second aspect is trying to tell the story in a different way because an awful lot of Brenden-isms already have been done.
"There's no point in us telling the story in the same way as it's been told before.
"And what is very, very important for us is to try and find a different way into the story and try and go a bit deeper, to try and understand the man himself.
"And what we've found in other work we've done is that the people around the central character are almost as important as the central character themselves.
"That leads on to wonderful characters like Brendan's wife Beatrice, who was an artist in her own right, and a very strong lady and she had to be a strong lady to put up with all the ups and downs with Brendan.
"And then secondly, as I've mentioned, is Joan Littlewood and what a strong theatre maker she was, and how she took a brave step to work with Brendan.
"What we've done especially is we've made characters out of the places where Brendan inhabited so we've developed a character around the city of Dublin, we've developed a character around the city of New York. Those places watched and observed all the comings and goings, his life, etc.
"Janet was very helpful in checking some things or giving some insights and giving some suggestions as to the nuance on certain parts of the story we wanted to tell.
"And then the fourth thing that we want to try and do differently, is the whole role of music in how we tell the story.
"Normally the music's there to advance the story or part of the narrative but what Danny likes to do is she likes to use music in such a way that it kind of stops the action.
"It allows the audience to just absorb what they have seen and it kind of stands things still just to let people catch their breath or understand the emotion that's happening.
"We've got a great range of music and Danny has worked very closely with our good friend Brian Hughes (Royal College of Music). Brian Hughes is very well regarded.
"Brendan, and of course, himself was always up for singing a song.
"Any opportunity, the drop of a hat, he'd sing a song.
"Our director is a lady called Pamela Howard.
"She is a professor of theatre and she's an OBE, and this is our third project working with her.
"She has just brought some incredible insight into how we will stage the production. She's 84.
"In fact, she actually has come into contact with people who knew Joan Littlewood, and who knew Brendan, and she was involved herself in The Theatre Workshop back in the 50s and so she's bringing a real sense of realism, and raw kind of gutsy perspective on the show.
"We're absolutely thrilled with this kind of approach and the team we've built to put this show up, and we can't wait to share it with audiences."
Brendan Behan was born in Dublin into a staunchly republican family becoming a member of the IRA's youth organization Fianna Eireann at the age of fourteen.
There was also a strong emphasis on Irish history and culture in his home, which meant he was steeped in literature and patriotic ballads from an early age.
At the age of 16, Behan joined the IRA and would serve time in a borstal youth prison in the United Kingdom and imprisoned in Ireland.
He would be released and start on a new journey, saying he was finished with active republicanism.
He announced himself on the scene with The Quare Fellow. The Hostage was then an international success.
His autobiographical novel Borstal Boy became a best seller.
By the 1960s Behan had reached the peak of his fame and was spending time with Bob Dylan, Harpo Marx and Arthur Millar.
However, this newfound fame did not suit him with his alcoholism and diabetes deteriorating.
His work also suffered. Brendan Behan's New York and Confessions of an Irish Rebel were both poorly received.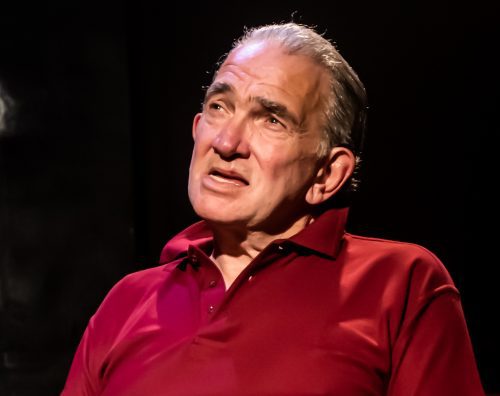 "He's an incredible character.
"As I said, he was 41 (When he died).
"There are very definite phases in his life.
"He was growing up in Dublin in very difficult circumstances, where the Catholic Church was very strong and there were lots of constraints. You were never expected to kind of come out of your surroundings.
"Somehow he was inspired, and became very literate, and he was an exceptionally well read young boy and turning into a young man, reading the classics, and being influenced by the Irish language, the whole Behan family, and connection with Irish nationalism.
"That's very exceptional and when you actually examine that, that's really, really special.
"And then the second phase. Because of his IRA activities, he did two terms in jail, one in borstal in England and then the other one, mainly in Mountjoy, for attempted murder of a policeman.
"So by the time he was in his early 20s, he had served seven years in jail and that's another telling thing. He had the influence of that on him.
"And then he went to Paris, and his relationship with Paris is extraordinary.
"Again, you have to remember, this is a young man, working class 'uneducated' fella going off to Paris.
"Of course, he was following a well worn path with the likes of James Joyce, Samuel Beckett and Oscar Wilde, all who had gone to Paris before him.
"That's an incredible chapter.
"And then he met this lady and they got married after only a few weeks of having known each other.
"He married Beatrice in 1955
"Then between 1955 and 1960, that was an incredibly productive time for him as a writer.
"Sadly then into the early 60s, there was the decline.
"He went so high. He was a writer who had shows running in the West End and in New York at the same time, it was almost unheard of.
"He was drinking buddies with Bob Dylan and all of these guys in New York who thought he was the absolute bee's Knees.
"He was top of the world and then within a few short years after that, he had just drunk himself sadly into oblivion.
"So what you find out about Brendan is his story really is incredibly rich, incredibly complicated and it's a story that's relevant today because I think when fame is thrust on creative people, it has a huge impact on them as an individual and you become seduced and you get distracted.
"It has an impact on their creativity, particularly at a young age, they haven't had a chance to develop their work.
"George Bernard Shaw did his best writing between the ages of 40 and 80 and you wonder what might Brendan have achieved if he was better able or better equipped to handle the fame.
"Brendan's story is far more complex than just the drinking/singing showman.
"His story is much more complex, much more nuanced and still, I believe, very relevant for today.
"You couldn't make it up.
"If you were to describe Brendan's life as a work of fiction, no one would believe you and yet, this is a true story.
"It's a wonderful story, with all the elements of humanity in there.
"There's lots of comedy, there's lots of gags, there's lots of laughs in the show.
"At the end of the day, what we're trying to do is celebrate the man's life, celebrate his legacy, celebrate the good things that he's left us.
"And, of course, learn some of the lessons on the other things that are less good.
"I would characterise the project as an honest interpretation of his life.
"But let's bring it to a place where we can celebrate his talent and his work.
"Let's make sure his legacy is kept there so future generations can enjoy his work."
The rehearsed reading will give people a chance to see the play before it goes into full production later in 2023.
"We've had interest from America, we've had interest from France and we obviously have interest in the UK and Ireland.
"What we would like to do is to bring the show to Ireland in this centenary year and to take it around to different places to share this man's story.
"We hope that the ICC performance will be kind of a jumping off point, a springboard for us to take the story further afield, and we're very excited."
Brendan- A Son of Dublin, a rehearsed reading, takes place at The Irish Cultural Centre in Hammersmith from 7pm on 8 February.
For more information, click here.